Crop Covers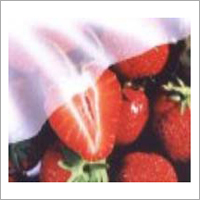 Crop Covers
Product Description
We are a noted firm of the city involved in manufacturing and supplying a wide gamut of Crop Covers. These covers are made of fine quality fabrics employing latest technologies. All the covers are demanded in several gardens and agricultural farms for providing protection against dust. Our entire range is offered to patrons in several colors and sizes so as to meet their variegated requirements. Adding to this, we make sure that Crop Covers are packed properly in quality packaging materials so that only fine finish products get delivered at customers' location within the scheduled time-limit
Other Information:
VIMAL-FABRICS are Nonwoven Fabrics made from polypropylene an economical and environment friendly polymer; by spinning the material into fine filaments and bonding them by heat without use of any binders.
VIMAL- FABRIC is a modern textile which is neither a film or a conventional textile. It is very light; generally 17 to 19 grams per square metre and therefore very economical. The Fabric has specialized UV absorbers/Stabilizers incorporated in it which ensures protection against the sun's rays.
VIMAL FABRICS This fabric is to basically create a microclimate providing uniform ventilation there by encouraging early growth and development of the plant and/or crop with the valuable end result of both improvement in quality and yield.
VIMAL-AGRI FABRIC Protects the plant from cold and frost. Upto 5 degrees C some circulating moisture is trapped by it and in the event of a frost this film freezes providing the plant with natural frost protection. It minimizes the dangers caused by hail, heavy rains and storms.
Applications
SURYA-FABRICS can be used very successfully by small and large farmers alike including for kitchen gardening.
They are ideal when healthy seedlings and plants need protection from pests, insects and other environmental factors and where both quality and yield need to be improved.
Example
Lettuce, Carrots, Tomatoes, Radishes, Cauliflower, Potatoes, Spinach, Leeks, etc.
Herbs, Shrubs and Flowers can also be very effectively protected from outside influences.
Product Specifications
gsm
From 10 gsm onwards. Generally 17 gsm
Width
Upto 3.2 metres. Generally 3.0 metres
UV Protection
Fully UV Protected
Other Tests
As per Test Methods established by EDANA, ISO, DIN, ASTM, EUROPEAN and other international test specifications / methods
For full details on test specifications please refer to
Packing
Rolls of generally 500 Meters Length packed in Strong Plastic Film (Generally in Green or Blue Colour)
Typical Specifications
Fabric Quality
Unit
Test Results
Test Method
Basic Weight
gsm
17
18
19
Thickness
DTEX
3
3
3
Tensile Strength-MD
n/5 CM
28
30
32
Tensile Strength-CD
n/5 CM
10
20
22
Elongation-MD/CD
%
65 to100
65 to100
65 to100
Typical Packing Specifications
Width
Meters


3
3
Length
Meters
500
500
500
Wrapping
Strong Opacue Plastic
Rolls Per 40 ft Containers
NOS
350
( 400
Possible in 40ft-XL
Container
350
( 400
Possible in 40ft-XL
Container
350
( 400
Possible in 40ft-XL
Container